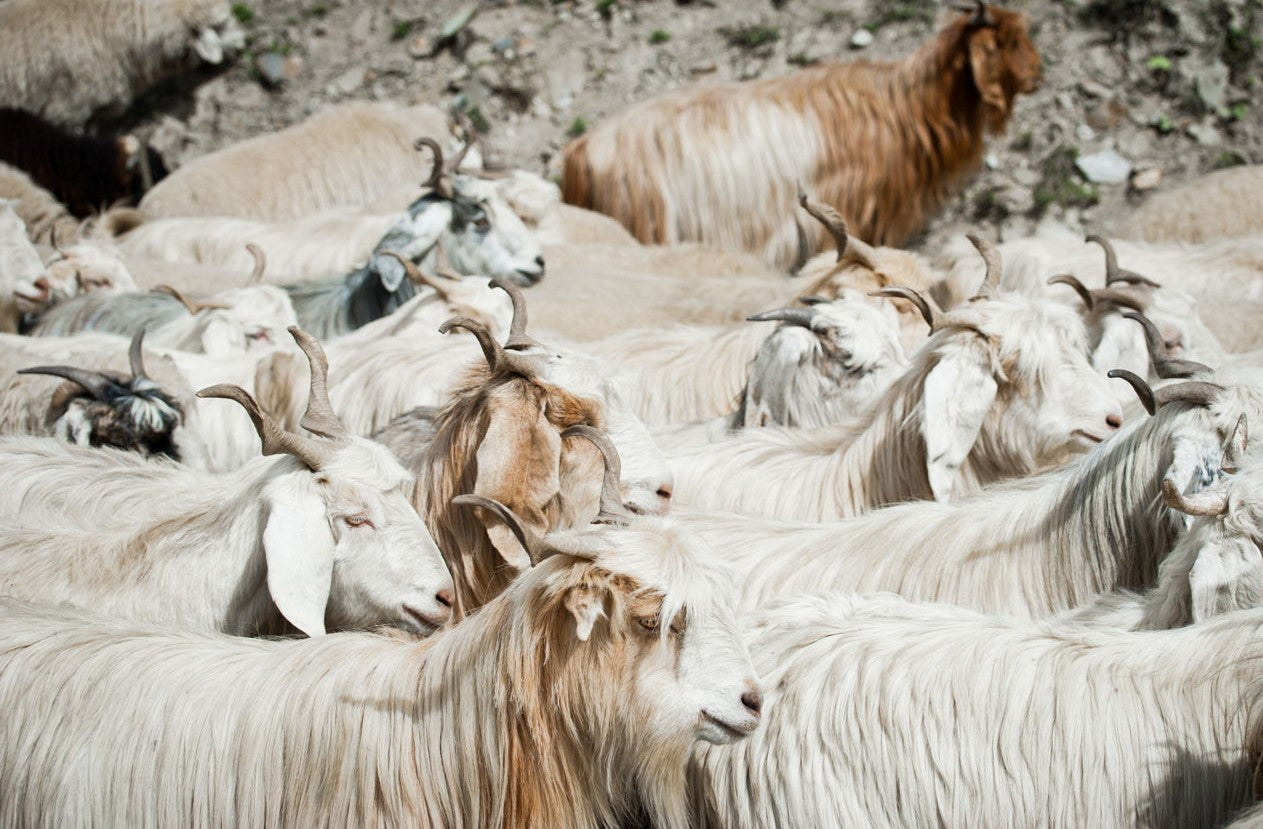 Sourcing
We use only natural – and therefore fully recyclable – yarns that are responsibly sourced with the lowest environmental impact possible. In the case of our cashmeres and wools, the animals are from fully traceable herds in Inner Mongolia that are regularly inspected, to ensure they meet the requirements of The Good Cashmere Standard and the Responsible Wool Standard. Both schemes promote animal welfare, support the farmers to have a progressive attitude to land preservation and encourage protection of the environment.
Our yarns are then spun, dyed and constructed in neighbouring China. 60% of all the water used in dying is recycled, and all chemicals used meet rigorous toxicity and pollution standards imposed by OEKO-TEX, INOTEK and REACH. We use factories that are committed to investing in technology to continue to further reduce emissions and waste-water treatment.
Wherever possible, our Hand and Jones packaging is manufactured in the UK from recycled content and is in turn recyclable or biodegradable.